The stonework is a very versatile building medium. Stone has been used for thousands of years in solid form. Also, it readily lends itself to different modern forms of construction. The stonework is one of the most desirable construction selections in Canada, especially in Toronto. In a modern context, stone generally forms part of a composite load-bearing wall or solely as a decorative cladding material. Stonework provides solid support to its own weight and shares lateral loading; in the latter, the stonework carries its self-weight only. To bring an aesthetic flavor to the residency, you can promptly select stone, but this decision can be shown to represent savings on environmental impact.
Game Of Stone takes the privilege of offering one of the best stonework services in Toronto. Having finished many residential projects that range well up to millions in value where the highest quality standards are expected, we apply the same methods and standards on every stonework project. The projects include walling, coping, window surrounds, balustrades, paving, etc. Our stone masonry business has been founded on honesty, detailing work, and maintaining the ultimate standard of a structure. These are the priorities while conducting any project.
Stone Masonry Contractor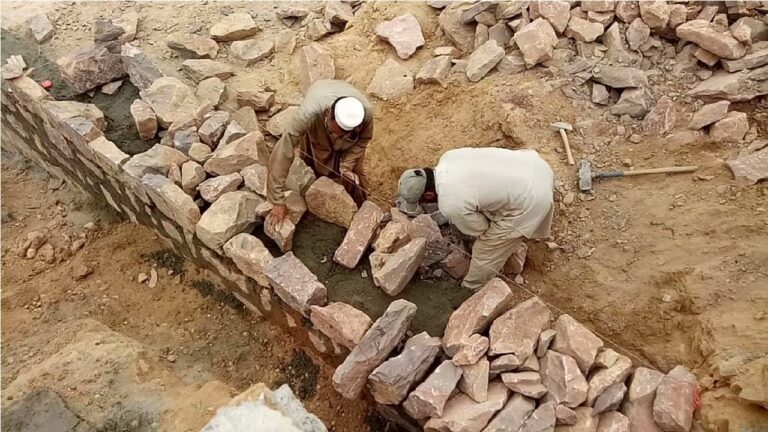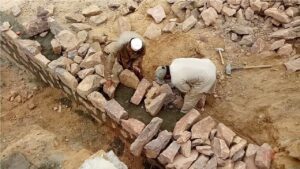 Our company specializes in all aspects of the stonework masonry business, from custom homes to stone decks and patios for masonry residentials and masonry commercial aspects. As a Toronto-based stonemason contractor, we are proud to differentiate ourselves by applying our high standards to each project.
Since we put our name in front, we want to deliver every time the same consistency because customer satisfaction is important to us on every single project. Besides, Game Of Stone CA collaborates with the best partners in the construction stone business.
As one of the best brick and stonework restoration companies in greater Toronto, we developed a great relationship with great builders and trusty general contractors because we also appreciate their support and recommendations for our business.
We have been maintaining an outstanding relationship with the best carpenters, contractors, and foundations. Since we value the best services in the construction business. Also, at our customer request, we have put together DIY blog posts regarding stone masonry.
Stonework Projects
Going with the stonework is one of the most stunning ways to set off your project. Let our experienced team consist of skillful stonemasons to create a work of art in your yard. Ranging from natural stone retaining walls to flagstone patios, we will create a lasting impression on your yard. The installation of compatible materials and proven durable practices will create that natural oasis in your landscape project. The benefit of landscape rockery creates a natural, unobtrusive look that will draw you into your yard again and again.
Stone Posture
With skilled and qualified stonemasons, Game Of Stone offers a superior stone masonry installation service. We established our company based on long-standing trust and experience by working with both traditional and contemporary designs. Our staple passion is to ensure the highest satisfaction level of our patrons. We always take pride in our work and offer the finest quality installations in residential stone exteriors in greater Toronto.
Stone Fireplaces
Expert stonemasons from Game Of Stone take the natural stone and combine them to form beautiful furnace designs. They can also give a polished shape to your houses. Our quality is unrivaled, and our portfolio speaks for itself what separates Game Of Stone from the other stonework companies.
Retaining Walls
Game Of Stone combines the best of both construction techniques to build what is known as a wet/dry stone wall. The sturdy concrete mix helps secure the structure's backside while the wall's face remains dry-stacked. We have developed one of the best qualities in the realm of stone masonry business in due course around Toronto. All our accomplished projects reflect for themselves. And at your appreciative request, we can provide you a tour of our completed jobs.
Stone Restoration
It would be best if you always went for the stone selection that already does exist or match with the existed one. So, remember this small yet effective tip while landscaping or conducting any restoration. Using the stone that utterly matches the existing exterior is more preferable to replacing the non-matching material. However,  maintaining an accurate replacement may be a subject upon locating a suitable bass and a satisfactory color match. We are well equipped and have the right skills to demonstrate that stone restoration can be successfully achieved.
Stone floors
A stone paver walkway into your residence's landscape always makes a bold statement about how you value your home. In addition to adding a sublime and smart stylishness, it extends a warm welcome to any residence. And Game Of Stone will provide the quality for you.
Design / Consultation
Game Of Stone, being an excellent corporation with stonework based projects and maximal success rate based on overall project completion so far in greater Toronto, we have a firm commitment and dedication to helping you with a free on-site design evaluation, stone and masonry work process specification, material selection, general evaluation, on-site coordination with other contractors and other professionals. We can provide a 3D image of the project in mind for a small fee at request, giving you peace and comfort.
Your Most Preferable Construction Solution
Game Of Stone is a highly specialized team of both commercial and residential construction experts. We own the dedication to providing quality and exceptional service operating across the Greater Toronto Area. Our highly experienced design & construction team of management, executives, designers, engineers, architects, and sub-trades are here to ensure your construction project is completed on time and within budget.
Whether you seek a full package of general construction solutions including drawings, permits, construction, or need construction consultation services on your upcoming build – our construction team is here to help!