Flagstone is one of the most used generic flat stones. It is considered the best sustainable conveyor of authenticity in your landscape design.
A convincing reason behind this is when you use these flat stones, you will create a hand-made feel to your yard that also looks timeless. Though there is plenty of variation of modern and rustic cut flagstones, you can bring out your individual taste and style.
In this blog, you will first get to know the origins of this flagstone and learn about its creation. Afterward, you'll learn about the different types and the best practices for using them. At length, you'll gain valuable knowledge in the art and science of installing this material.
So what is Flagstone?
Flagstone is a generic term for many different types of rock. In the beginning, a stonemason chisels or strikes larger stones. And as a result, it breaks up into thick, flat sheets. Next, these thinner sheets are then broken up into flagstone-sized pieces.  There are abundant varieties of rock that masons cut and then shape into flagstones.
Initially, the softest and easiest rocks to chisel into shape are sedimentary rocks, including varieties such as sandstone, shale, and limestone.
Secondarily, harder varieties include igneous rocks such as granite or basalt. Finally, the toughest types belong to the metamorphic rocks, such as quartzite and also marble.
Fact #1. Flagstone Types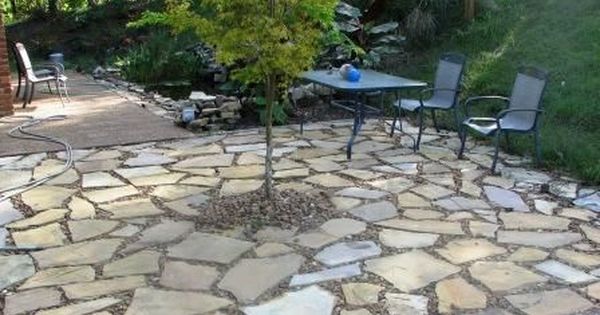 There are two in-demand main types of Flagstones: patio and select. Comparatively, Patio pieces type of Flagstone is smaller, ranging from 12" to 18" and thicker. And are most often used for stepping stones, outdoor pathways, or patios. Due to their smaller size, they are typically palletized lying down, preventing breakage during shipment. Contrarily, select flagstone, known as "standup," comes in large, thin slabs of 18" to 36". Due to their large size, they are usually palletized vertically. Flagstones generally make the formation of many shapes and sizes, including rectangular and square. Nevertheless, they are also available in more natural, jagged varieties.
Fact #2. Flagstone History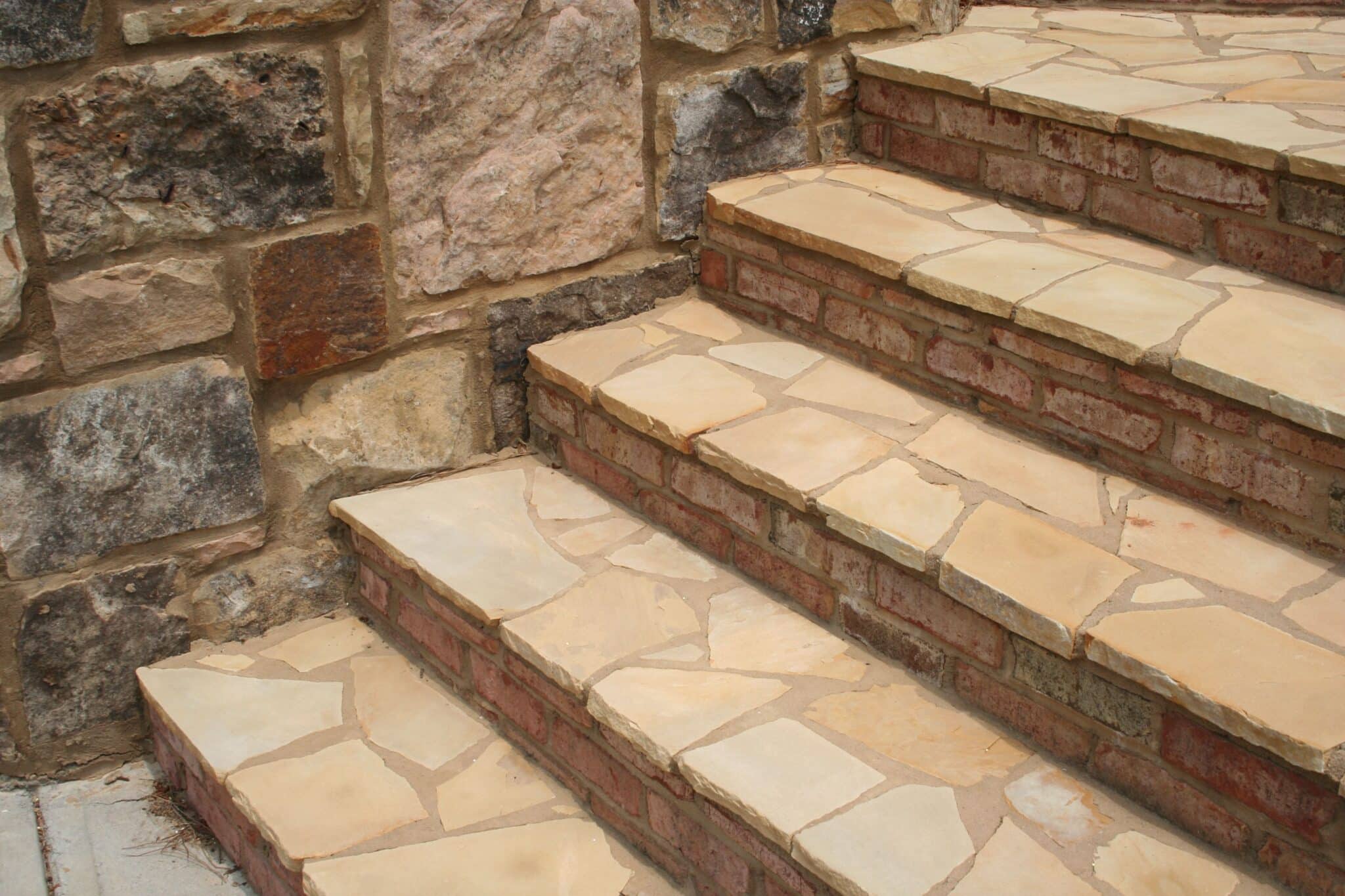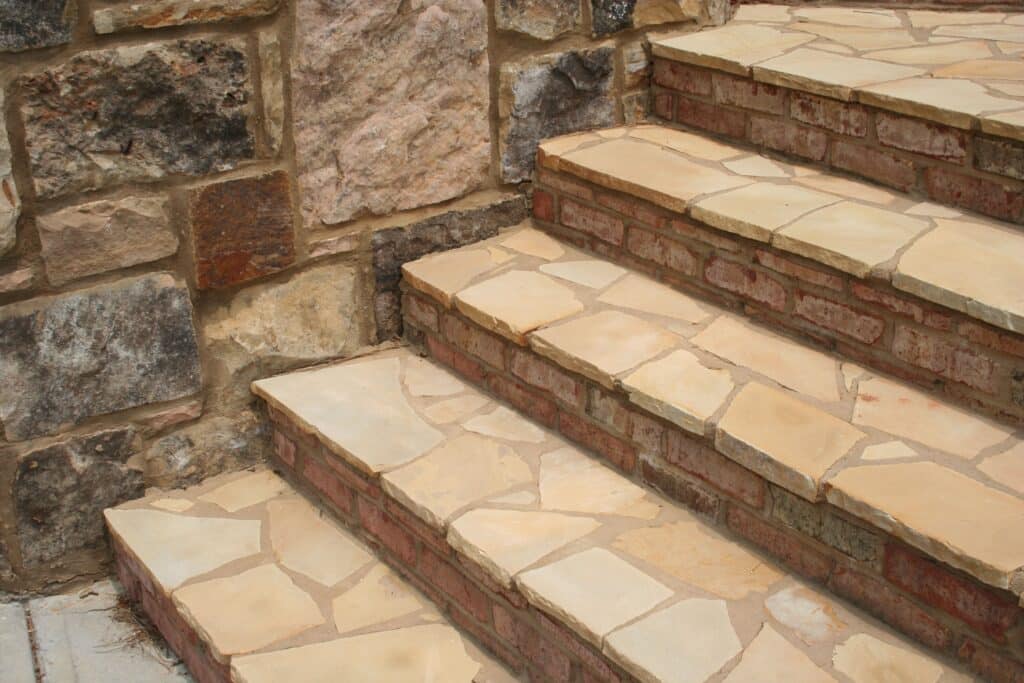 For more than hundreds of thousands of years, Flagstone has been used in various types of formation. Earlier in the 1900s, people saw it as an improvement over cobblestone, and it's easy to see why. Whereas stonemasons can chisel it at ease by hand into a very flat surface, it is a simple way to create a flat paving surface. Its notable usages as countertop material or even as a paving substrate and as a walkway or roadway. People even use them as roofing and siding. Flagstone patios and Stepping stones are the most common applications of flagstones.
Fact #3. Base Materials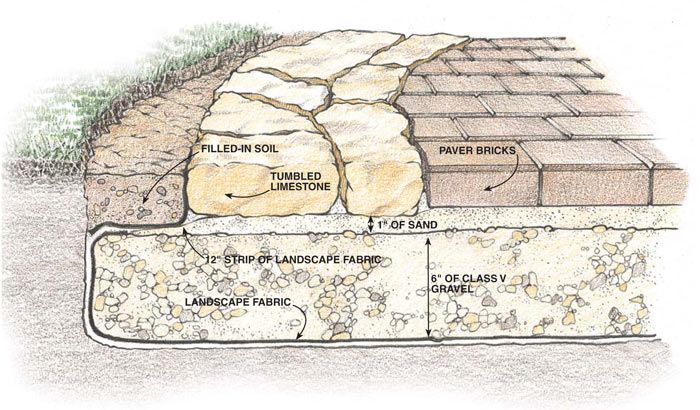 We usually use sand as a base material for flagstones. First off, Sand is pretty much easy to install and offers a great drainage advantage. Besides, they also will help prevent weeds and plant growth between your stones as a result. However, for a more permanent installation, use cement. With a sand base, you will need thicker flagstone. Mortar also allows you to use thinner stones since the cement base helps to reinforce the surface.
Fact #4. Flagstone Designs and Shapes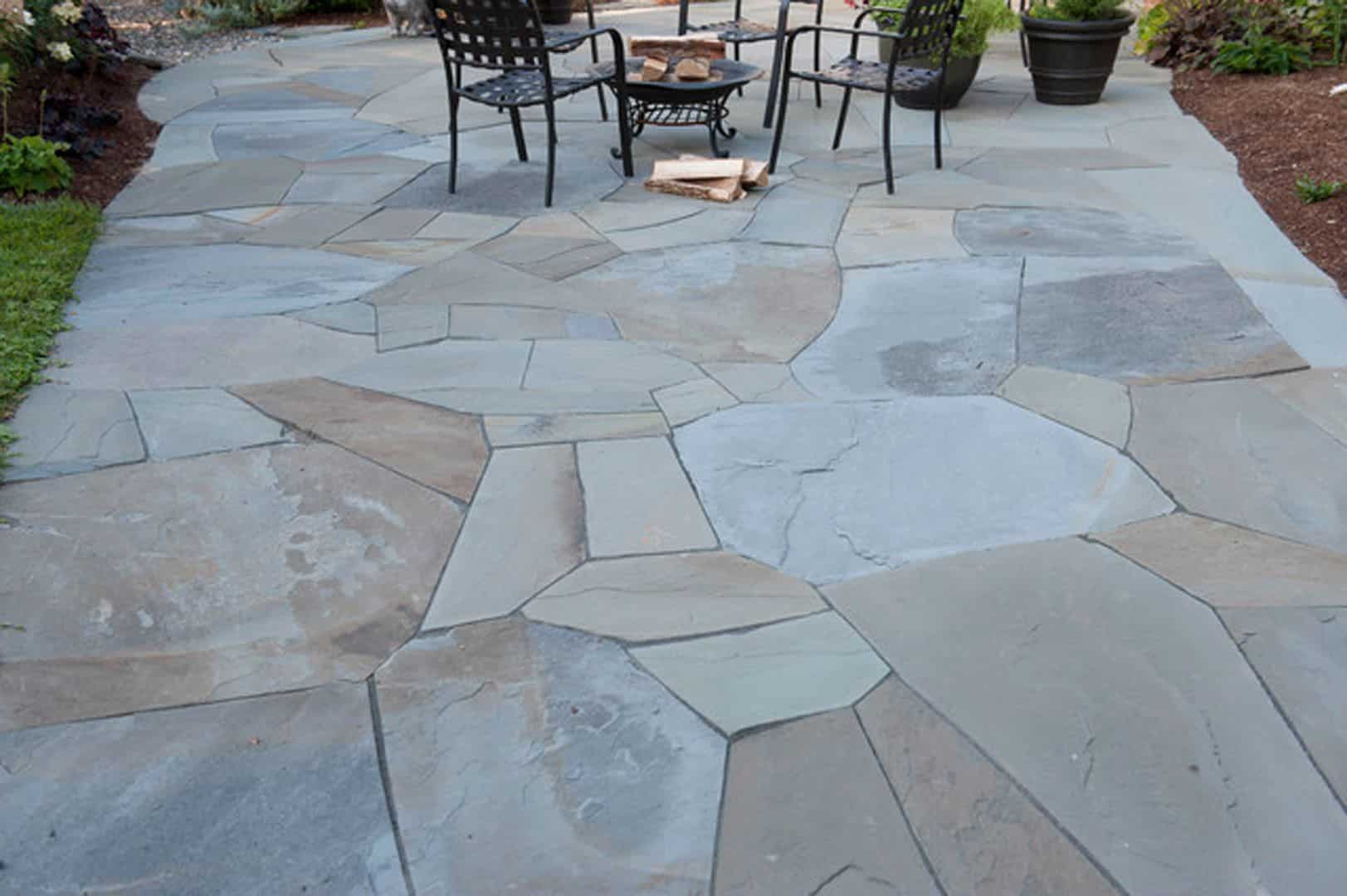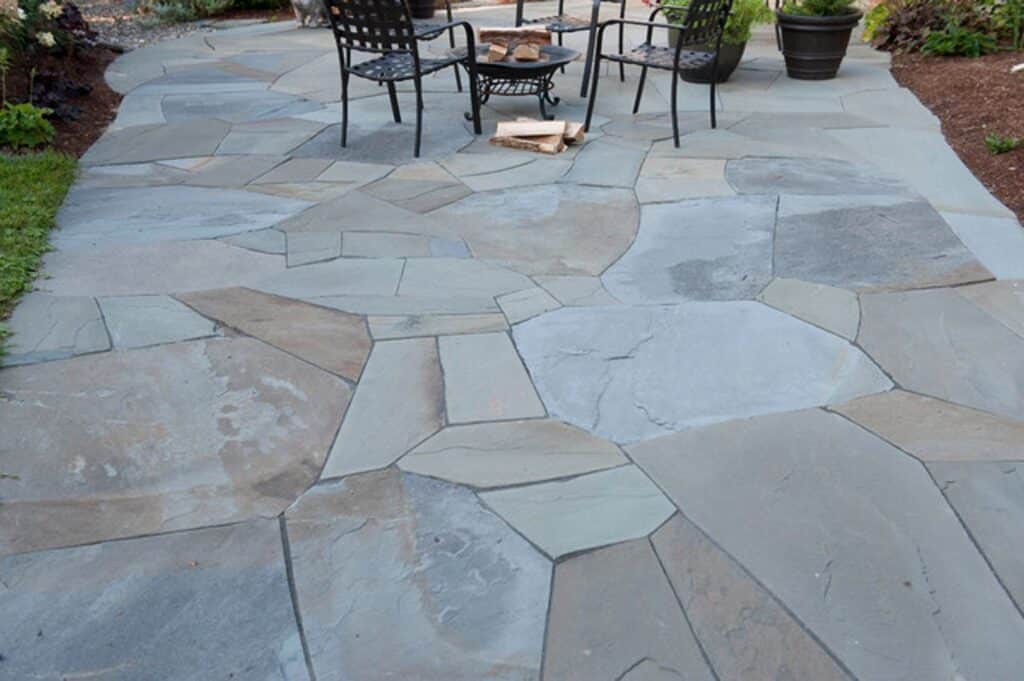 The best thing about this natural stone is that you can shape it to create many different, unique patterns! All the same, the only limit is your imagination with this material. To decode your visualization, in reality, all you need to do is tie your landscape together. This makes sense that if you want a modern, clean look, you need to make sure to stick with a more rigid, repeating pattern. On the other side, you can go for irregular sizes and random shapes for a rustic and natural look.
Fact #5. Flagstone Advantages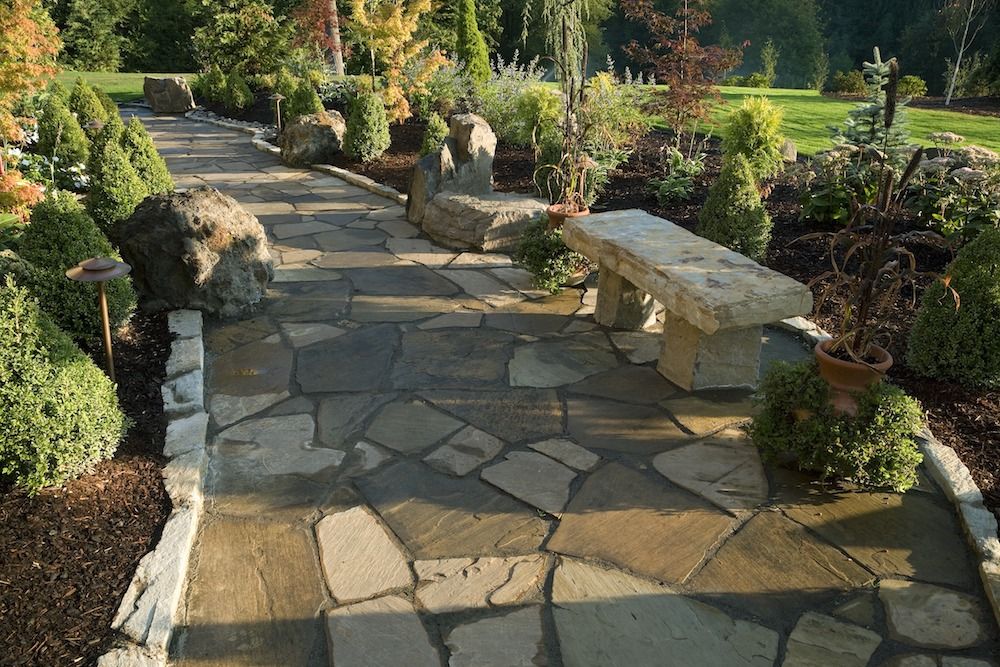 You may love flagstones for many reasons, including, Flagstones which are naturally flat, and it's easy to use in so many different projects.
However, because flagstone is more of a generic term for many sedimentary rocks, it's easy to misunderstand and underappreciate.
Here are some things you should know about:
Flagstone's one of the beneficial advantages is that it's relatively flat when mined, making it ideal in so many landscaping projects.
Second, it's naturally non-slip. Whenever you are all set to starting a project where people will need to walk, a non-slip surface is essential for safety. Next, it's strong and stable. When installed properly, it won't break or crack.
Generally, you can find various spectrum or hues of Flagstones and avail any of the shades. Although most have grey or tan shades like most rock, the many shades can have pinks, greens, blues, golds, and even near white.
It means that you can always find and pick a flagstone that may complement it or contrast it, whichever is your goal, no matter what colors are already being applied around your home.
In particular, you can get an easy mixture of stones with many colors and create a one-of-a-kind patio or walkway as well.
The installation flexibility could also be regarded as one of its many benefits. To place a patio, you might want to consider installing it with mortar between the stones. This will certainly give your patio a completely level and solid feel, ideal for chairs and tables.
Suppose you're planning to construct a walkway across your lawn. You can install large stones directly on your dirt and install mulch or allow the grass to grow around it.
As an alternate, you can also create a walking path with gravel between the stones. It's also a great option for building stairs. Nevertheless, you would want to use cement to ensure safety and stability.
From our long-entailed informative blog, we hope we have provided you a clear conception of how, no matter what project you're planning, there are ways to incorporate this beautiful stone.